"writing with your other hand"
tEStIm
O
niALS


"The exercises were powerful. They brought things out of me that startled me. In particular, the exercise in which we told the story from six different points of view resulted in the best writing to come out of me in a long time."
Carolyn McCluskie

"Bianca's story of her own journey as a writer was inspiring and full of perspectives for making a life as a writer more successful, joyful and passionate. Her exercises helped me get in touch with a "voice" that sometimes speaks to me through my writing. Great to reconnect to that. I so appreciate Bianca's authentic expression of who she is and how she pours that into her work! Courageous, important and a form of love in action. A profound gift to the world."
Lauren Labov

"In broad terms as writer working in isolation, to be in a group of people all desiring to perfect/improve their craft was inspiring. Most specifically to be coached/informed by someone of Bianca's dedication, experience and ideas was humbling and illuminating."
Patricia Mitchell

"It felt great to be in a space where everyone is vulnerable and everyone is supported in expressing themselves. Honest from the heart writing came out of it. I also appreciated Bianca's depth of experience and ability to guide the exercises with insights that broke down barriers to expression (you have to have an ego; there's no such thing as writer's block, etc., how passion comes through when you write from the heart)."
Kim Zanti

"I appreciated the vast knowledge Bianca shared about her own experience toward facilitating a deeper path in our written work. I love the fact that she has chosen mentors who have had a very deep understanding of how this process works, and shared that knowledge with us. There was nothing cookie-cutter about this approach and the results were quite astounding."
Stephanie Peschke



Photo: Michael Peretzian,, Robert Papazian, Hank Saroyan, Michael Goorjian, Aris Janigian, Bianca Bagatourian
Powered by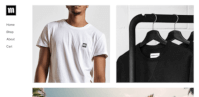 Create your own unique website with customizable templates.